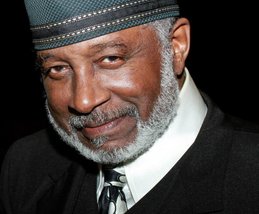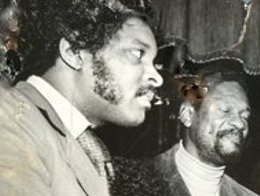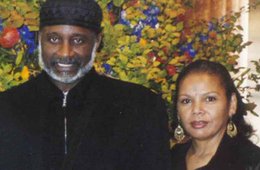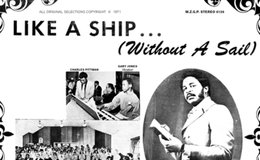 T. L. Barrett, Jr. was born January 13th 1944 at Queens General Hospital in Jamaica New York. He was the third child of Thomas L. Barrett Sr. and Eddie Mae Barrett.
T.L. Barrett, Jr. completed his education in the Chicago public school system. He attended Medill, Doolittle, Gregory, Douglas Elementary and Wendell Phillips High School.
After his father passed at age 44 when T.L. was 16 years of age - He returned to his home town of Jamaica, New York where he earned a high-school diploma (G.E.D.) from the New York State Board of Regents in 1961. Then he enrolled in the Bethel Bible Institute and graduated with honors.
In 1967 T.L. Barrett, Jr. returned to Chicago and married his New York born sweetheart Cleopatra,on July 1, 1967. To that union seven children were born; Kim, Kisha, T.L., III, Torrey, Trevore, T´Shaun, & Kleo. Rhonda Barrett was born from Pastor Barrett's first marriage. Pastor Barrett's other children include: Terrance of Houston, TX, Carlton and Carlisa of Dallas, TX, Brendisia of Los Angeles, CA. and Daniel, A.K.A. Messiah Equiano of Chicago, IL.
T.L. Barrett, Jr. was called to Pastor the Mt. Zion Baptist Church in March 1968: He organized The Life Center Church in 1976 and constructed the "Prayer Palace" in 1982.
Because of his meaningful multitudinous ministries (which includes writing motivational missives, as well as writing several musical albums) he has been awarded several honors i.e. three Honorary Doctorate degrees: two from Monrovia, College in Monrovia, Liberia West Africa, and one from the Midwest Theological Seminary.
He was also awarded an authentic high-school diploma from Wendell Phillips High School, as well as inducted into the Wendell Phillips Hall of Fame (he was dismissed from Wendell Phillips in 1960).
T.L. Barrett, Jr.is the Host of: "A Word to the World" Radio ministry which airs each Saturday at 3:00 pm on WBGX 1570 AM in Chicago
Pastor T. L. Barrett, Jr.